We are a professional landscape design and planning firm founded in 1989 by landscape architect Sławomir Anioł. Since that time the firm has developed particular expertise in two areas: urban landscape design and redesign; and landscape architecture design for individual customers.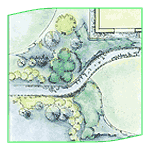 Other customers:
developer companies
housing cooperatives
individual firms
local authorities:

"Zarządy Budynków Komunalnych"
"Zarząd Terenów Publicznych"
"Wojewódzki Konserwator Zabytków"
Savera's projects encompass a wide range of scales and locations. Several significant projects for Warsaw's public parks include: Saski, Mirowski, Ujazdowski, Krasińskich, Praski, Skaryszewski
Landscape design for new developing streets and residential areas of Warsaw's districts:
Ursynów, Ursus, Wilanów, Gocław.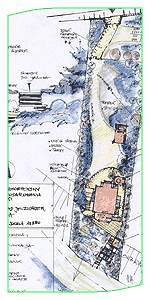 The firm's 15 years of work include several dozen of projects and accomplishments for individual customers (landscape and garden design, water reservoirs, cascades, fountains) in Warsaw districts:
Żoliborz, Szczęśliwice, Mokotów, Wilanów, Włochy;
and interurban locations:
Izabelin, Konstancin,Wesoła, Brwinów, Podkowa Leśna, Leoncin, Hornówek, Łomianki, Nadarzyn.

Our work is maintained by testimonials from our customers and has been positively awarded for many times.

We published articles about landscape design and solutions in polish leading architecture magazines: "Murator", "Dom Letni", "Cztery kąty", "Ogrody".

Savera's projects has been presented in foto-album "Ogród po polsku".

We are a co-founder of the landscape architecture association - "Stowarzyszenia Architektura Krajobrazu".